Happy Easter!
It was a much busier March than I anticipated, but I a
m now working hard on the kits for Convenzione 2009 in Pleasonton , Ca. I am so excited!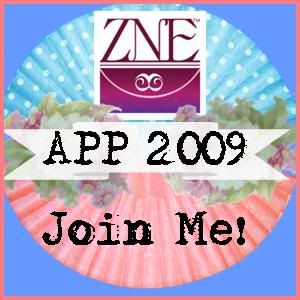 Click on the icon above for more details about the event. The "Art Paperie and Pleasantries" is open to the public Sat a
nd Sun. May 2 and 3.
This weekend is about family , and I am taking this short break to share with you, but otherwise staying away from the computer for the weekend. Jeffrey is home from U of L, Mason came home Friday from spring break
in Florida with the church youth group
,
and Reagan has big plans for baking a "Bunn
y
Cake" today that we make every year, and my M
other used to make f
or me.
This week , Reagan and I got the new Somerset Life magazine, one of our favorites. Since we had our egg dye out nice and handy, we decided to try our hand at dying the beautiful ribbons that Connie Govea Stuart did in the magazine.
This is a sampling of ou
r efforts.
I honestly think that Reagan's came out much better than mine. She is more daring in her experiments, and had the b
e
st results with
it.
I can't wait to use them on a project!
Hope everyone has a blessed weekend.